At least for me typing was something I was really weak at in Korean and took a lot of time to develop (though I'll get into why it took me longer). From memorizing spelling, the correct order for typing out double vowel words such as 원, being slow, and just mistyping by not knowing the keyboard layout yet. So I have a favourite resource for Korean typing practice that I really like that I wanted to share with you all!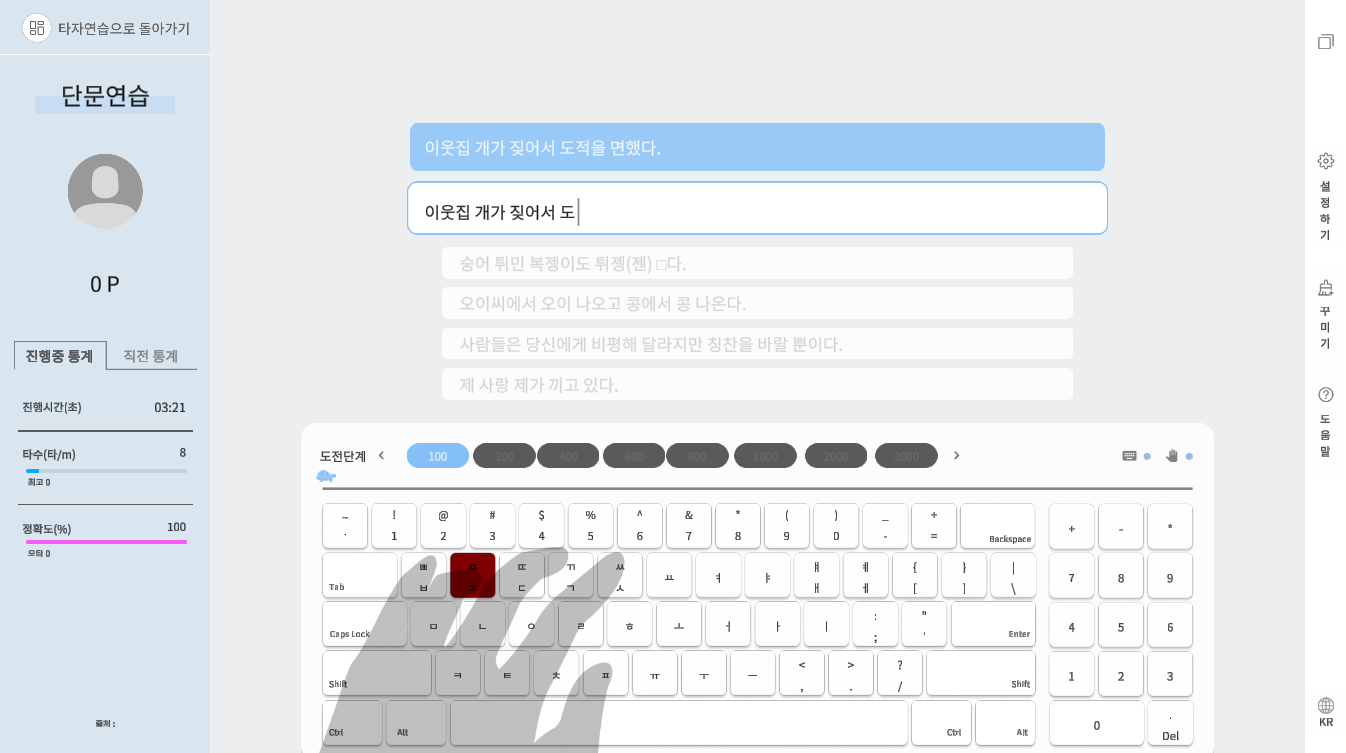 This site is in Korean but has the option for English in the top right corner. The site offers options for learning the proper typing form and going through the keys, typing out certain words, and typing out sentences as well. In the virtual keyboard it will tell you where the key is and show proper hand position as well, and just above will measure your speed.
I think this site works out well because there are different options to pick from; so if you're a beginner just starting out you can focus on just learning the keys, then move on to words, and then full sentences. There's opportunity for every skill level and benefits even people just wanting to improve their typing speed or form.
There's also a leaderboard for people that like a bit of competition. There's individual ones for each option, words, sentences, and stories so you can use that to fuel your drive to master typing!
Learn Faster With Stickers
Learning how the Korean keyboard layout sits will definitely take time without some help. By using Korean keyboard stickers you can master typing much faster with a lot less guess work haha. There are some good options out there, cute colours or neutral, and different designs to fit your preferences and keyboard.
Keyboard stickers can be pretty cheap so I'd really recommend it for Korean typing practice, don't be like me when I started and try to learn without them just to end up spending half your time guessing and hitting backspace! Definitely a worthwhile investment haha, also because you probably only need to buy them once and then you're set.